About Us
biological | wellness | cosmetic
We are a holistic dental team that leads health conscious families on their journey to achieve optimal health with ease and confidence. We strive to get rid of barriers that get in the way of our patient's ability to maintain a healthy smile.
Krupa George, DDS
Dr. Krupa George saw a need in the field and wanted to change the way patients received dental care. From here, Pure Holistic Dental was created.
We provide a holistic approach to dentistry.
What does that mean?
It means we look at the whole person, not just their teeth. This allows us to provide individualized care, and focus on fixing the dental problem permanently.
We start with a comprehensive evaluation of health for every patient. Our goal is to optimize health through dental services, prevent unnecessary dental work and relate the whole body health to the mouth.
We are located in Sugar Land, TX and are proud to serve the Southwest Houston area.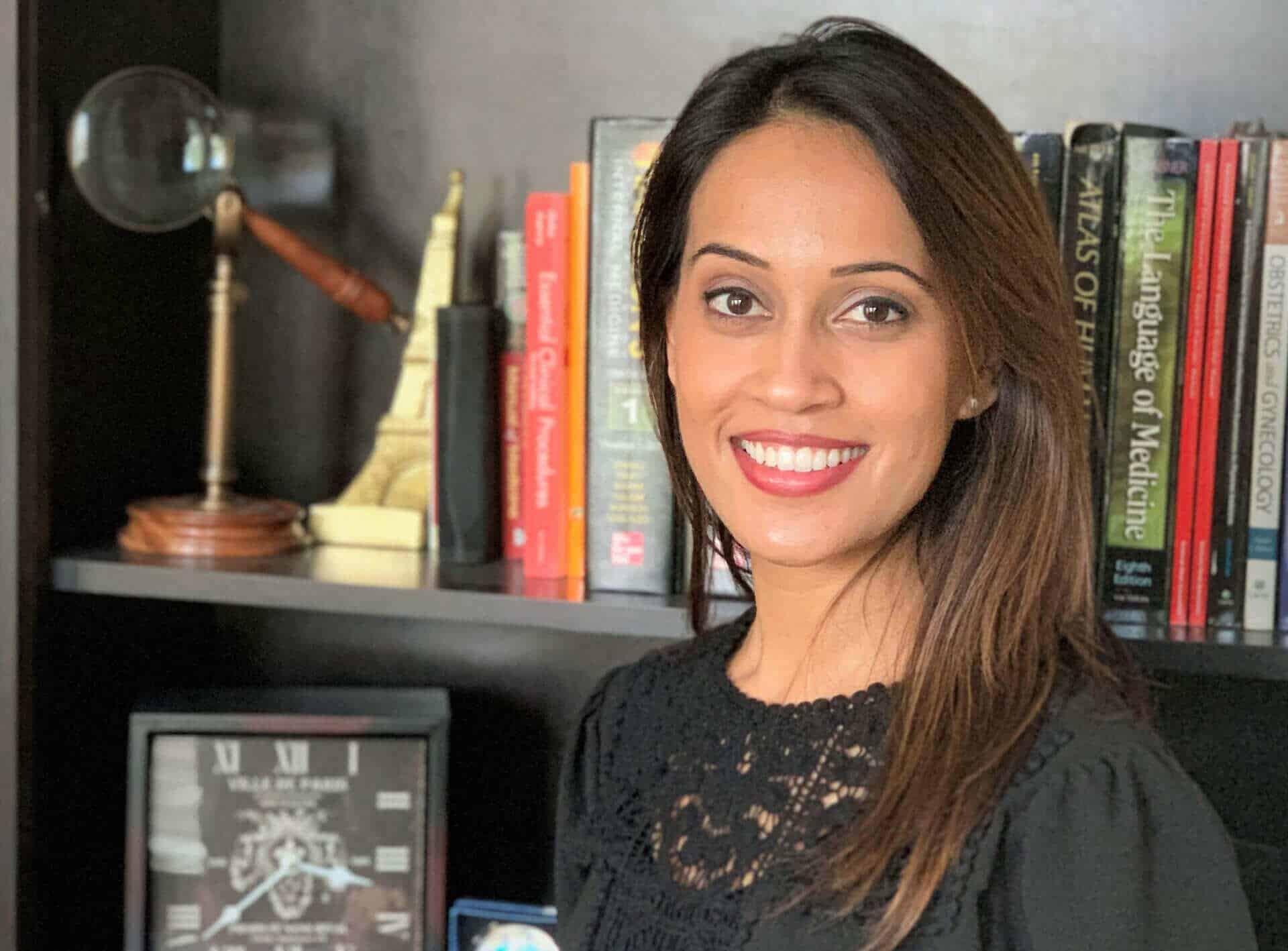 What is your educational background, Dr. George?
I am a proud Aggie graduate of Texas A&M University, with a Bachelors in Biology.  I then decided to pursue my passion for health care and earned a doctoral degree in Dental Surgery from The University of Texas Health Science Center at San Antonio.
Since receiving my doctorate, I have taken many courses in Holistic Dentistry and am SMART certified by the IOAMT. I am also a member of many dental organizations such as:
IOAMT– The International Academy of Oral Medicine and Toxicology
HDA – Holistic Dental Association
IABDM– International Academy of Biological Dentistry & Medicine
Ozone Certified
Level 2 Sedation Certified
Invisalign Certified
Where are you from?
I was born and raised in England and my British roots are as deep as my love for fish and chips. Growing up in Gujarati-Indian family sparked my interest in learning about Ayurveda, something that was common in my household. Ayurveda is one of the oldest forms of holistic healing, dating back 3000 years to India.
I currently reside in Sugar Land, TX with my husband and our Goldendoodle, Beans. When you come to see us you might have a chance to spot the office therapy dog!
Dr. Brune, DDS, FAGD
Dr. Brune is a seasoned dentist with over 30 years of experience that joined the Pure Holistic Dental practice in 2020.  His vast knowledge of dentistry and care for patients are what make him a great addition to the team.  Dr. Brune has been practicing alongside holistic practitioners for the past 5 years and continues to grow as a biological dentist.
Dr. Brune is a native Houstonian and graduated from Marquette Dental School in Milwaukee in 1976.  Dr. Brune completed his residency at the Houston Medical Center in 1977 and attained Fellowship in the Academy of General Dentistry in 1992.  He maintains active memberships in the Academy of General Dentistry, American Dental Association, Texas Dental Association and Houston District Dental Association.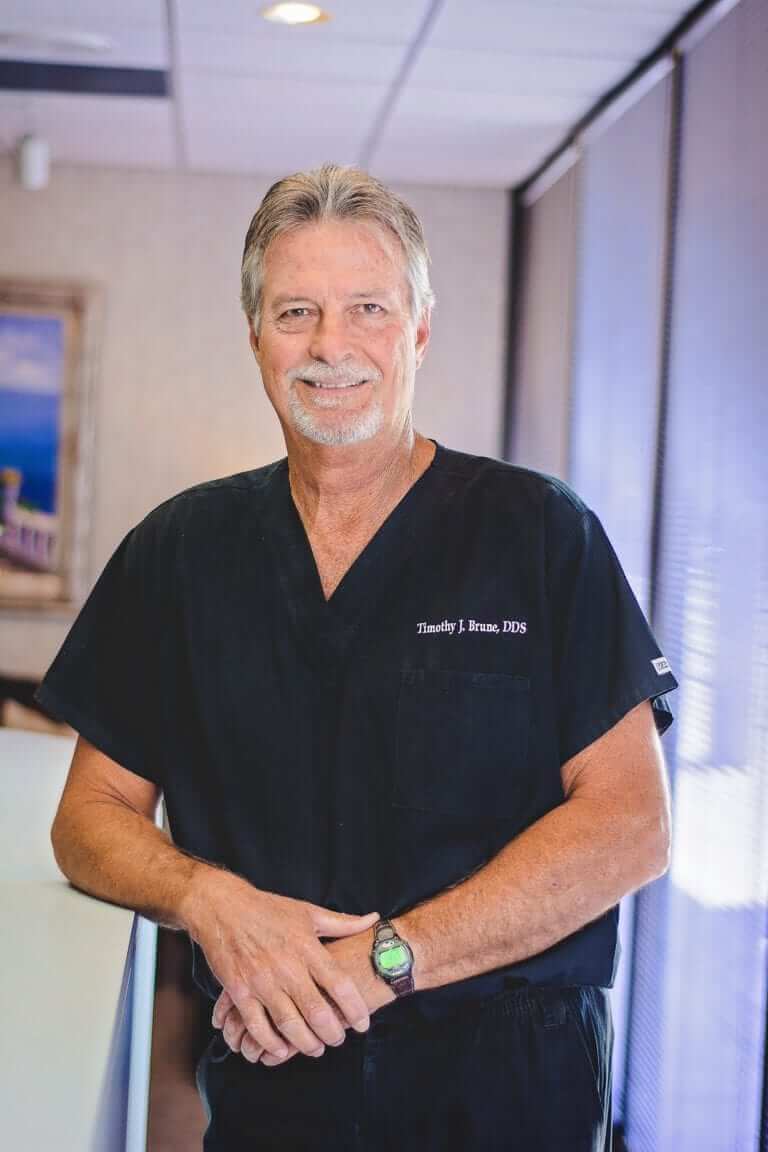 Mercury Safe Dentistry
We can safely remove old mercury amalgam (silver fillings) through a very specific procedure. We never use mercury amalgam to fill cavities.
Integrative Dentistry
Here at Pure Holistic Dental, we believe what happens orally affects the rest of the body. Our oral health impacts the rest of our body because the mouth, teeth and gums are integrated with our body systems.
Minimally Invasive Dentistry
Our goal is to conserve healthy teeth through prevention, remineralization, and minimal dental intervention. We evaluate every patient to see their risk and put together a plan individualized for them.
We know to achieve your health goals, you need a practice that is supportive. From the moment you schedule your first appointment, you will feel how passionate our team is in what we provide our patients, as well as our mission. When you are here you will receive personalized care from each of our team members. It is our vision to strive to remove barriers that seem to get in the way when it comes to a patient's ability to maintain a healthy smile. The Pure Holistic Dental Team is constantly working to discover new ways to break through these barriers so that each and every one of our patients can achieve the smile they deserve! 
Are we a good fit for you?
You want to be the healthiest version of yourself to feel the best
You want to save time and money over your lifetime to get optimal health
You want the least amount of dental work possible
CONTACT US
We can't wait for you to experience Pure Holistic Dental!
Give us a call today or click below to schedule an appointment: